Alex Pattison
---
Welcome to Alex's home page, this site is designed for two purposes, the first is for friends and family who want to follow Alex's adventures/holidays. The second is for potential employers and recruitement agents who wish to view details of Alex's career to see if he might be a suitable employee for their organisation.
The Personal Section contains, pictures from my trips through Thailand, Australia and New Zealand along with sorted other photographs from the UK and other trips. The photos are divided up and grouped into locations. All photos are reduced quality to allow fast download times if anyone wants high quality copies of the photos please e-mail me at alex.pattison@alexpattison.net. Recently I have also added photos from various UK parties and from my trips to Chicago, Prague, Portugal, Cambodia and Singapore.
The Work Section contains and online interactive CV and details of my employment history, along with appraisals taken from previous jobs and summary 360 degree feedback forms. The interactive CV also provides details of the individual project I have participated in. Also available are downloadable copies of my CV in a variety of format tailored for different potential roles.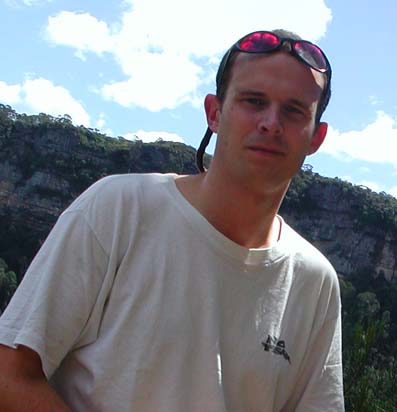 Last Updated on: October 20, 2003 11:00 AM